Situated just 25 kilometers from Arusha and 20 kilometers from Kilimanjaro Airport, Imbaseni is a quiet, rural Meru village that is largely undisturbed by the thriving safari and trekking tourist industry in North Tanzania.
For the 1,000 children in this village, there is only one school, Imbaseni Primary School. It is situated on a hill far away from most of the families live. Many of these children walk 4 hours, to and from school, every day. The school has only 11 classrooms. This force many of the children to study in shifts, attend classes in overcrowded classrooms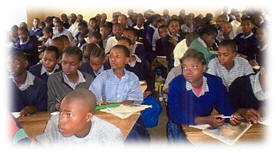 and even under trees. Despite the lack of basic infrastructure, despite having no electricity and despite the 6 to 1 ratio of students to textbooks, the students at Imbeseni Primary have always led the region in academic performance in the national Secondary School entrance exam. Even with this strong academic performance, many Imbaseni Primary graduates will never attend secondary school, simply because their parents cannot afford the school fee.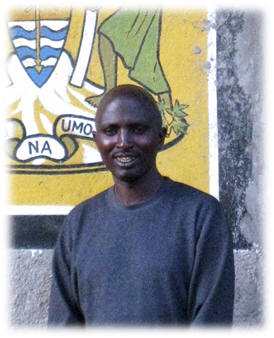 "Please help our kids," is the plea that the Imbaseni village Chairman makes to those who might listen. Growing up in the village, unable to access an quality education himself (as was the case of many others of his generation), the village chairman knows that a strong education can make a significant difference in the lives and futures of the village children.
"Our kids deserve better. They dream of having the same opportunities as other children in the world, and those dreams can be realized through eduction."
We invite you to listen to the stories of the Imbaseni children, and to help us make a difference in their lives...."