Location
The village of Imbaseni is located in Maji ya Chai ward, Meru district, Arusha region of Northern Tanzania. It is located 25 miles from Arusha, the hub of the safari and trekking industry, along the main roads, frequented by the tourists who travel to Mt. Kilimanjaro and the Ngorongoro Crater and other major attractions.
History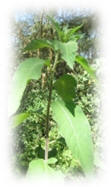 The first group of Meru residents name their village, Imbaseni, after a local plants that covered much of the land in the area. These pioneers built farms and family bomas, and opened the first road between Arusha and Mount Kilimanjaro. They called the river around their village, " Maji Ya Chai" (Tea water) due to dark brown color of the water. Today, "Maji Ya Chai" is the name of the ward, which includes Imbaseni and four of the neighboring villages.
For a long period of time, Imbaseni suffered from a lack of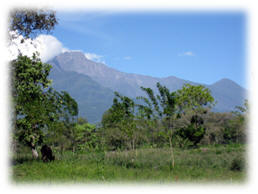 clean water. Women had to walk 8 hours for drinking water. Many, who drank unsafe water, suffer from disease and disfigurement. With the help of local and international non-profit organizations, new water pipes and tanks have been installed, and a critical health issue has been resolved for the village. With this issue behind them, the members of the community are ready to overcome other challenges...
General information:
Population: 8,000-9,000, mainly Meru; 25% are children age 4-15
Economic activities: The majority of the community members are small-scale farmers. Some retail or service operations exist in the southern portion of the village.
Water conditions: Although recently resolved, the effect of serious water problems in the recent past are still freshly in evidence.
Electricity: There is no connectivity other than in limited areas along the main road
Educational facilities: There is one government Primary School in the northern part of the village, approximately two hour walk (one way) from the southern part. There is no secondary school in the village.